Welcome to Liberty on the Lake subdivision. Our community is located south of Curtis Road and east of Mattis Avenue, with lots or addresses in both the City of Champaign and the Village of Savoy. 
Liberty on the Lake subdivision was established in 2008. Our subdivision is a desirable location featuring: 
Five ponds/lakes including a 10-acre commons lake in Savoy;

Champaign Park District's "Henry Michael Park" with playground equipment, a basketball court, and green space;

Round-about park with a pavilion and playground area;

Five-acre commons area/ open space adjacent to our largest lake in Savoy;

Walking trails throughout the subdivision, with proposed future development adjacent to the large Savoy lake and a five-acre green space where the Village of Savoy is considering a new park; and


Close proximity to two Champaign grade schools (Barkstall and Carrie Busey).
The Liberty on the Lake Homeowners Association (HOA) was formed in 2017 to maintain our subdivision's "common areas" and enforce our HOA covenants (rules and regulations).  Every property owner in the subdivision is an HOA member, responsible for paying annual dues to support the maintenance and improvement of our common areas.  For voting in HOA elections or on other topics at the HOA annual meeting, each dues-paying HOA member is entitled to one vote per lot owned in the subdivision.  The HOA Annual Dues have been $225 per lot for four years in a row (from 2020-21 through 2023-24).  The HOA Annual Dues (of $225.00) for the 2023-24 budget year were due on June 1, 2023.  Unpaid dues are now considered "delinquent" and subject to an added late payment fee of $25.

In October 2022, the HOA Board of Directors approved a one-time Special Assessment of $750 per lot to fund a member-approved stormwater retention pond erosion mitigation project.  At least one-half of this $750 Special Assessment (or $375 per lot) was due by January 1, 2023.  If a member opted to pay only one-half (or $375) initially, a second payment of $400 must be paid on or before October 31, 2023.  All HOA payments can be paid online (by registered HOA members at https://www.libertyonthelakehoa.com/payments/) or by mailing a check to the HOA's Post Office box shown below. 

The HOA encourages all Liberty on the Lake residents to "register" with the HOA (on this website) to receive timely HOA notices (about board meetings, the HOA budget, annual member dues, HOA-sponsored social events and surveys, and the election of HOA Board members); gain access to contact information for current HOA board members; make online annual dues payments; and have easy access to the subdivision's covenants, HOA board meeting minutes, and the latest news.  Also, as a new resident, you can receive a welcome packet with information to help you acclimate to the community.  If you recently moved here and have not received a welcome packet, please request one through the Contact Us page and make sure to include your name and address. 

You may also Contact the HOA via email at [email protected] or by U.S. mail at:

Liberty on the Lake HOA
P.O. Box 151
Savoy, IL 61874

Like us on: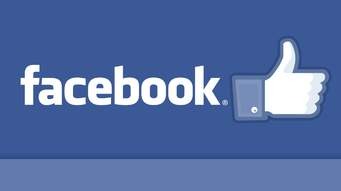 Special thanks to these businesses who sponsored recent Social Committee 2023 or 2024 events: